News: Lion Elastomers at the China International Adhesives & Sealants Exhibition
Aug 30, 2016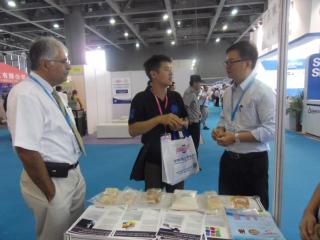 On August 24-26, Lion Elastomers, along with Greatlim Chemical Ltd., participated in the 19th China International Adhesives and Sealants Exhibition in Guangzhou, China.

Lion Elastomers had the opportunity to showcase our company history and 70 years of experience in the SBR industry. Lion Elastomers produces the world's broadest line of emulsion styrene butadiene rubber (eSBR) for various applications ranging from adhesives and sealants to mechanical rubber goods. Our specialty Hot SBR products, which were the focus of the exhibition, offer several adhesive applications including bead wire (tire), caulking, laminating, tape and label, sprayable and more.

We are excited to continue meeting the needs of our customers around the world with great customer service and technological advancements.

About Greatlim Chemical Ltd.: Greatlim Chemical Ltd. is a distributor of Hot SBR products of Lion Elastomers, based out of Guangzhou, China.